It is the end of April and it feels like August. Typically I like to camp until mid -April but this year we managed to get a trip in even as the daytime temperatures were closer to 90. In the evening we lucked out with an on shore breeze and the afternoons were bug free. Shaded by my tarp or a friends tarp we enjoyed the outside islands.
The last key we visited was Pavillion Key. We found no racoons or the infamous rats that have made Pavillion home these past few years. It was a great time shared with our paddling buddies. Here is the
link
to a slide show courtesy of Connie.
Gear, new and on the list for next season:
A new tent arrived for the last couple of trips but the weather though windy, did not provide opportunity for testing. Michaleen sent us a gift certificate and we found the Mountain Hardware Drifter 3 on sale. It is easy to pitch and take down even for one person. The tent looks to be well made and is very roomy.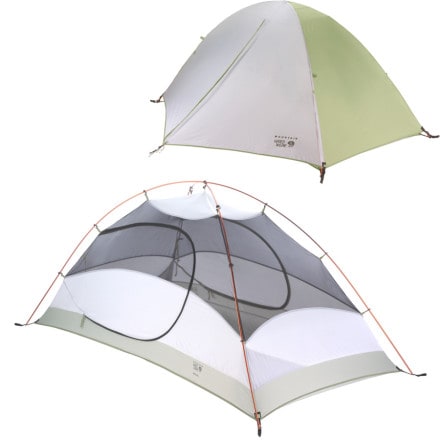 Island camping has a major drawback it is, sand. This is something I really hate dealing with. Although I practice "sand management" to prevent too much sand from entering the sanctity of my tent, it is next to impossible to not get any inside. Reading Kiwibirds gear reviews on her
blog
, she wrote about a blanket that was mentioned to me by Toby. It is a blanket to keep sand from getting all over you and your gear. It is made by C-Gear and it is the sand free multi mat. I am still trying to decide which is the size I should get. It appears to be a bit bulky and the 6 x 6 might be too large.
Tarp - I have a very small 5 x 6 tarp that has served me well. Lately I've been paddling with too many kayakers that do not have room for such luxury and end up under my tarp. Not that I mind their company but wish the tarp was larger so we could all enjoy the shade. Dan Cooke has real nice Tundra Tarp that you can see in the pictures of the end of season trip (courtesy of Toby) but I am still looking around at other options.
Canoe- My Hemlock Kestrel is still giving me joy while paddling so I will keep it around. Plus, I can't possibly get another kayak as my gear get's bigger/bulkier and more luxurious with each passing season.