Believe me, my young friend, there is nothing- absolutely nothing- half so much worth doing as simply messing about in boats. -- Kenneth Grahame (From The Wind in the Willows )
Last weekend we had another opportunity to paddle the Everglades this March, the season has been very windy and mostly on the weekends. A weather window opened and I took last Friday off. A perfect morning with incoming tides and low winds, what a gift! Our friends Judy and Fred joined us and after getting the permit we took off from Chokoloskee Island to start our 16 mile paddle towards the Watson Place.
We took a break at the Lopez campsite and as I was paddling towards Crooked Creek, I noticed two large animals on the shoreline just past the camp. They looked as large as deer, thin legs and one animal was larger than the other. I tried to let the current carry me closer so I could take a picture but they heard me and bolted into the forest. As the larger one turned, I thought I saw a long tail...cougars? I sure would love to know what they were.
We took another break at MM 119 and while the crew was snacking, I started fishing. Caught loads of jack, trout and huge lady fish. Fun, but nothing for dinner! It was pretty cold this morning and trolling was not as effective but I managed one more trout with the rest being such big lady fish I had to slow down to fight them. On a long paddle fishing is done while paddling, we had to make Watsons early to set up and relax. I did notice plenty of boats today fishing the end of the incoming tide at the mouth of Huston, next time I will base camp at Watsons to fish more of this area.
Finally at Watsons Place and no one is camping here! What a miracle! Wait, is the porta-potty clean? YES it is! I can hardly believe our good fortune, what a great day :-) We set up the tent and started dinner and cocktail hour. Tomorrow we set our clocks forward. At dusk, a couple of fishermen show up but that was it no more campers.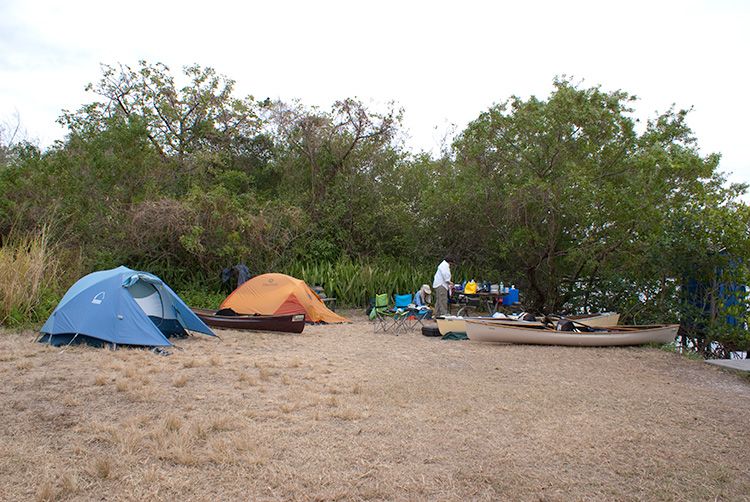 The plan tomorrow was to be on the water by 6:30 and hug the shoreline to head down the Huston River, winds would be increasing tonight from the NE 15-20 knots and temps in the mid 40's brrrrr.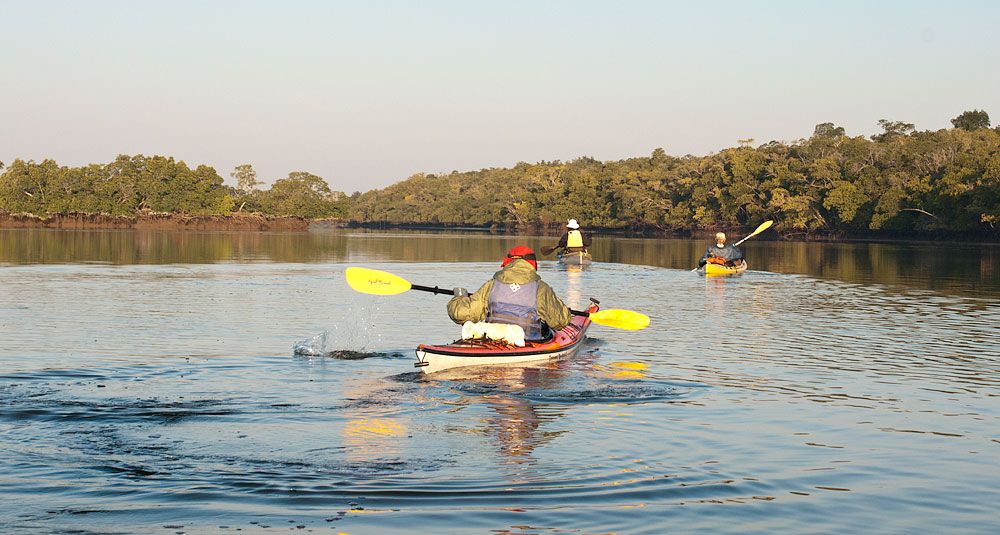 Morning was cold! My hands were numb from putting the wet tent away. I had to put on my fleece gloves and long sleeve thermal shirt. The day was starting and it was beautiful, birds everywhere and the tide slowly coming in brought thousands of baitfish. Big fish waited in the deeper cuts to ambush them. I could not fish because we wanted to beat the tide that was coming in and get out to the gulf. No problem, I have all day to fish.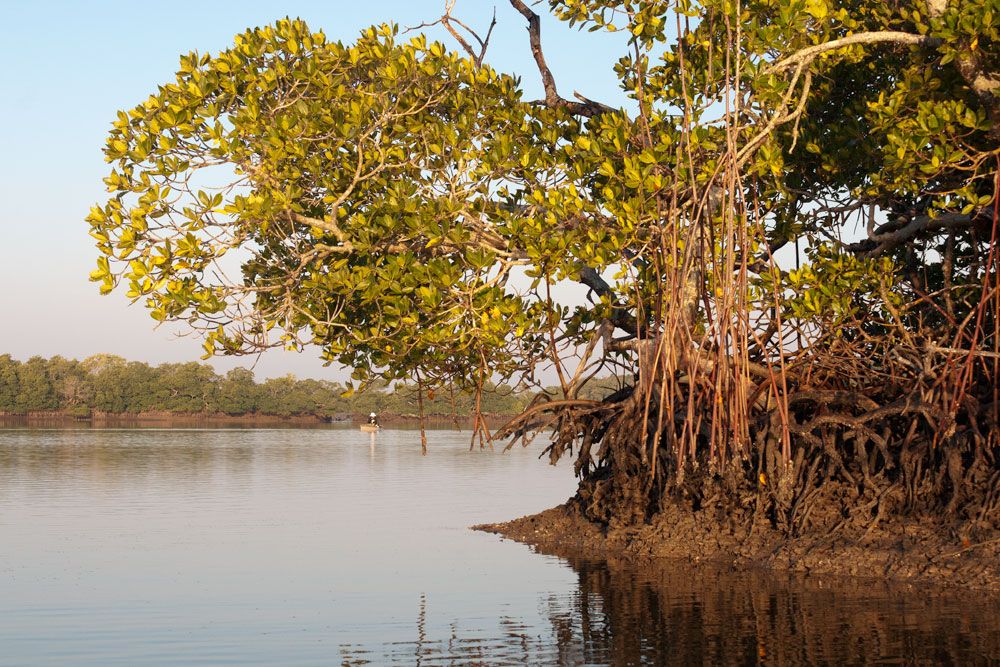 Once out it started warming up so we stopped at Gun Rock to take the layers off. I would now start fishing! Concentrating on the points as the tide rose I started catching some nice reds.
Trolling from point to point, trout with the occasional giant ladyfish.
At Huston Coves found some dinner sized reds and kept one for dinner.
Took my time along the Duck Rock coves but did not have much luck. We stopped for lunch near Split Key and I was able to fillet the red for dinner. My friend Stubb showed up in his powerboat and we fished together drifting the flats on our approach to Crate Key. After a few more trout, something took my lure and with line peeling out, cut me off. I suspect it was a makeral or bluefish.The bite slowed down with the slack tide and he headed north. I later find out he found a school of big reds and got one on a white bucktail with red head that was 33" long! The reds are everywhere!
Rabbit Key, my favorite spot. I come here sometimes to ponder and solve problems or just talk to God. There is something about this key that I connect with. It has changed over the years with storms taking and sometimes leaving sand.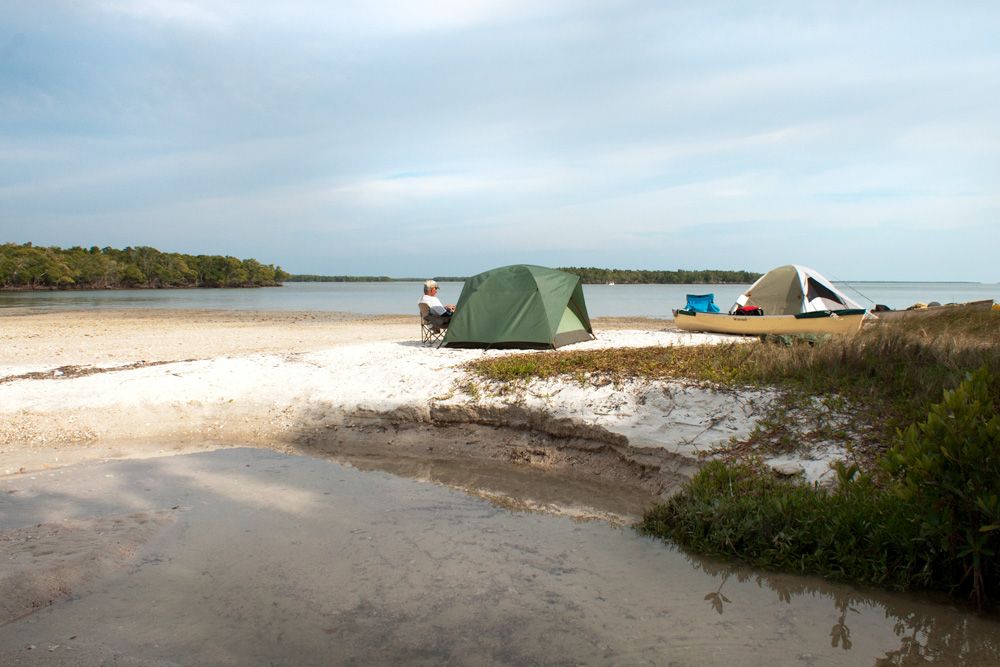 We pitched our tents near the creek and watched the shorebirds as the day disappeared.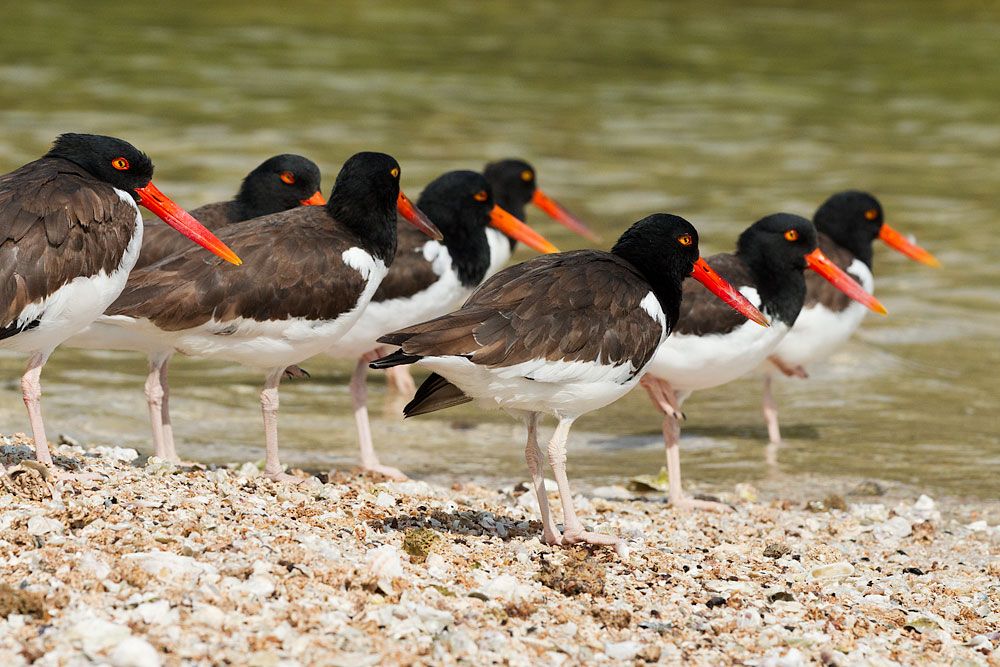 Two canoers showed up, a couple from Duluth. Coincidentally, I am heading up that way this summer so I had tons of questions for them. He also happened to be related to one of the watertribers, CWolff. What a small world......
I fried up the red and we all had a piece as appetizers. Delicious! More conversation, dinner and wine but off to bed early. Tomorrow the winds would be out of the east 20-25 knots and we had to deal with a new moon low tide and trying to get off the island before the winds cranked up at the predicted 10 am time.
As expected....mud :-(
We pondered and then just went for it.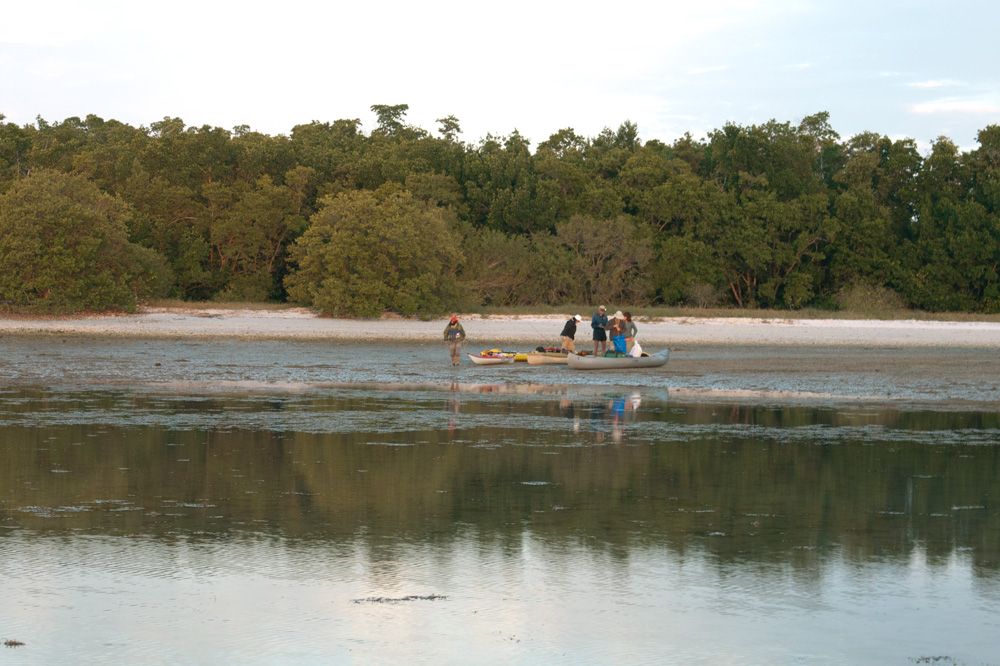 Judy get's a shuttle out.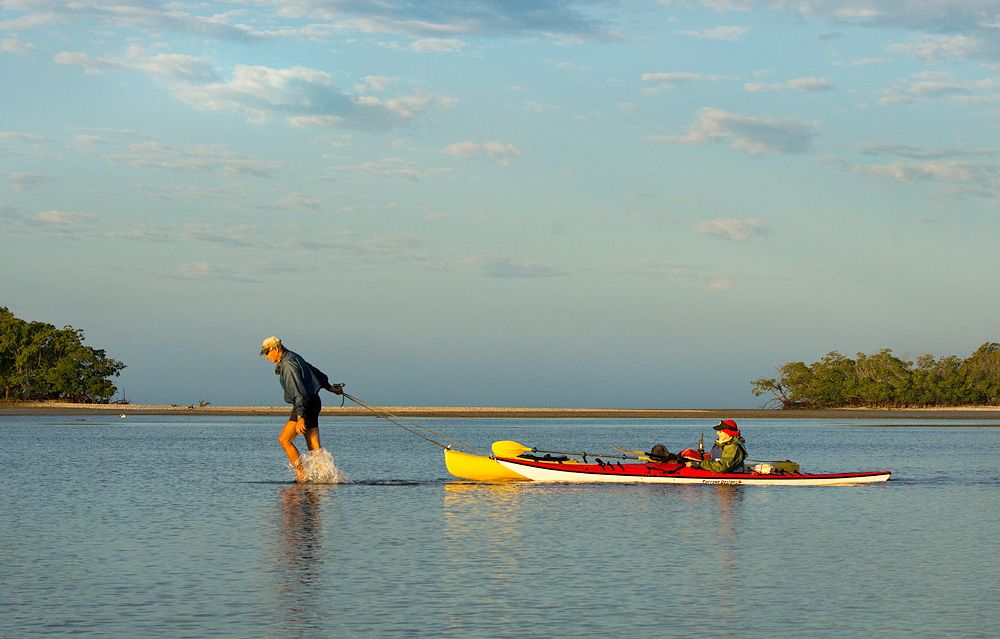 After what seemed like an entire hour we head out behind Lumber Key and into Rabbit Key pass. We bid our camp friends goodbye as we parted ways and they left for Jewel Key. When we approached Chokoloskee the winds as predicted cranked up from the east until they became quite bothersome gusting 20 knots. Luckily we had a very short paddle this morning. We got in just in time to meet Stubb at Havana Cafe for lunch, a perfect end to a glorious weekend.